In order to register your domain name using GoApp you will need to go to the main screen.
STEP 1. Go to the domain picker
Click on the option Pick your domain name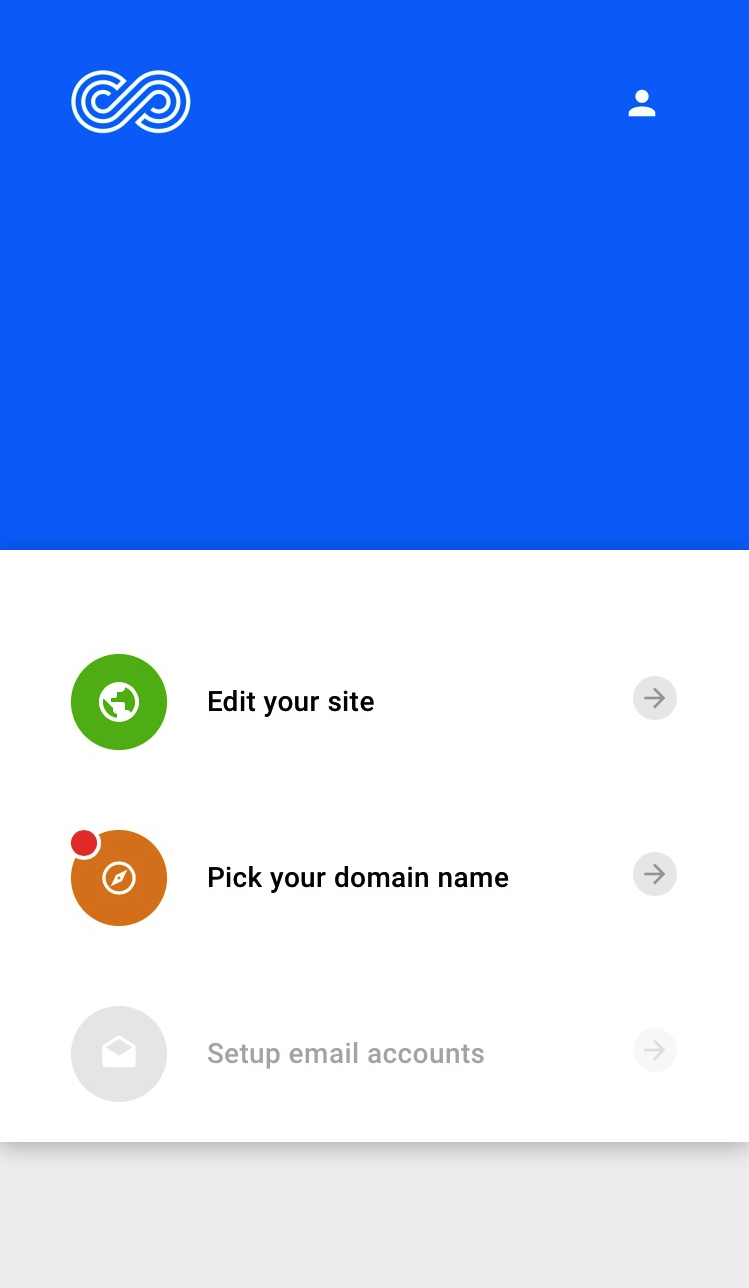 STEP 2. Type the domain you want
1. Type the domain name you are interested in
2. Click on Go on your keyboard
3. Select one domain from the options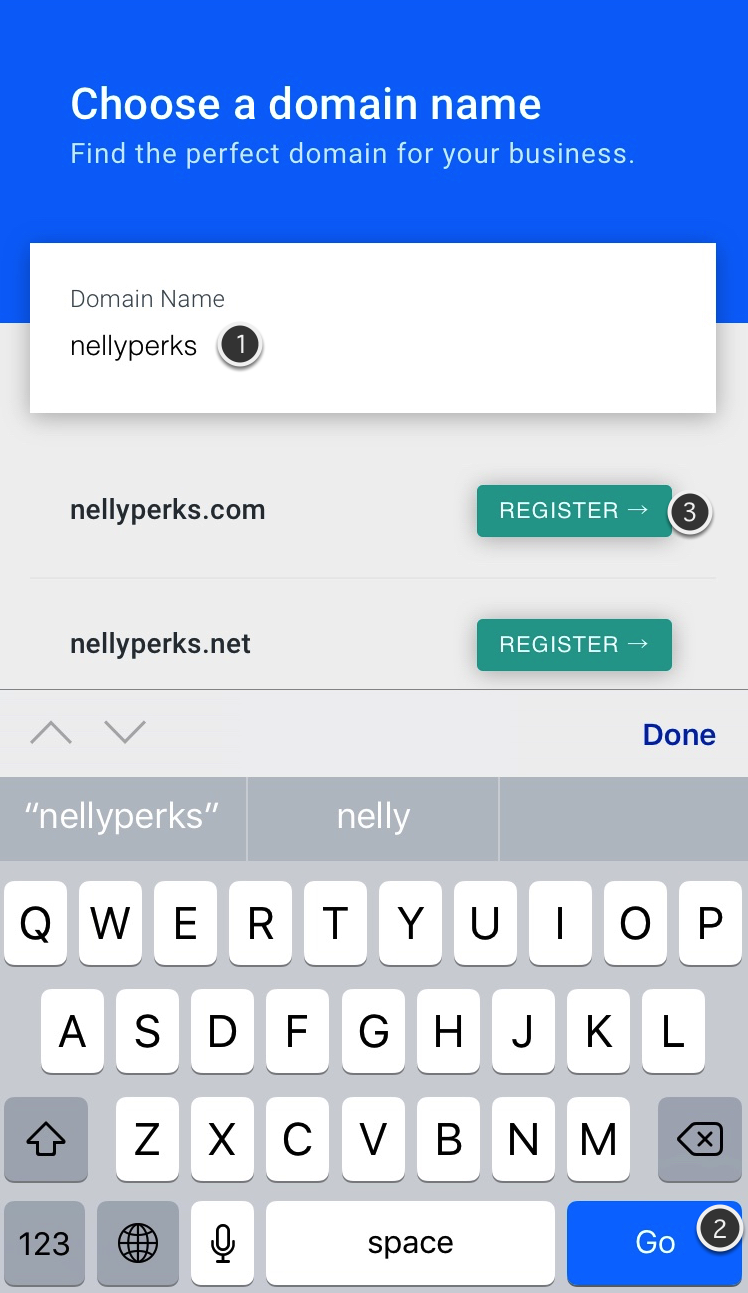 STEP 3. Confirm your selection
Read carefully and make sure there are no typos on the domain name because you cannot change it later. If you are happy with your selection then click on the yellow button to register the domain name.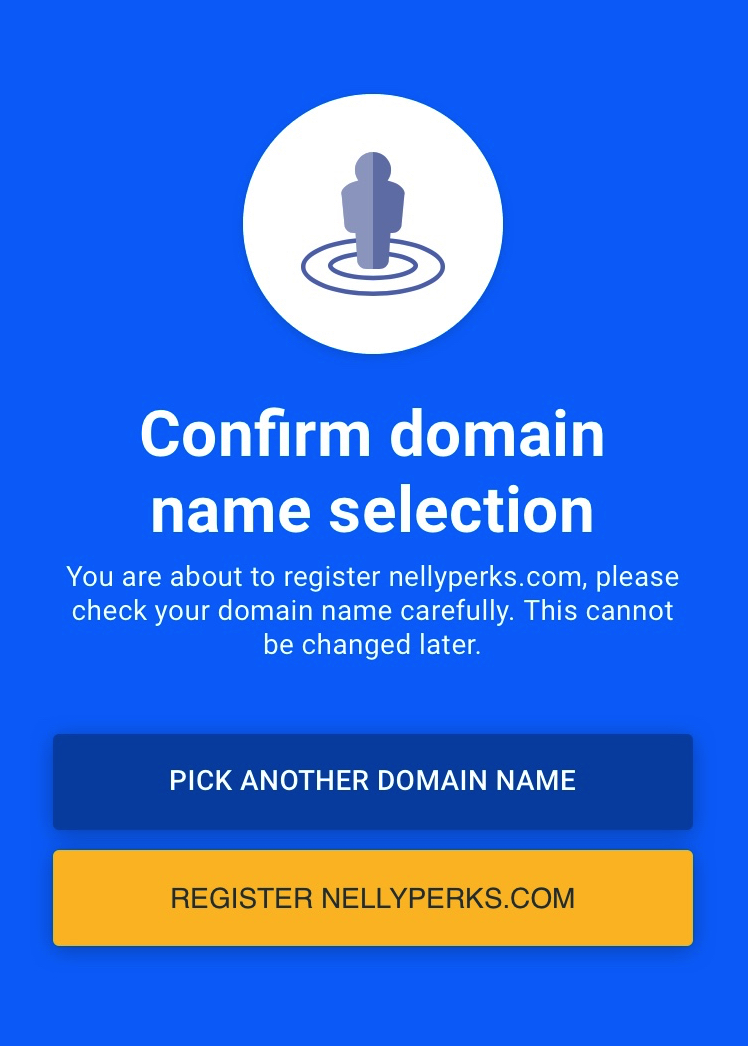 STEP 4. Provide your information
It is required to add your contact information when registering a domain name. Click on Continue when you are done.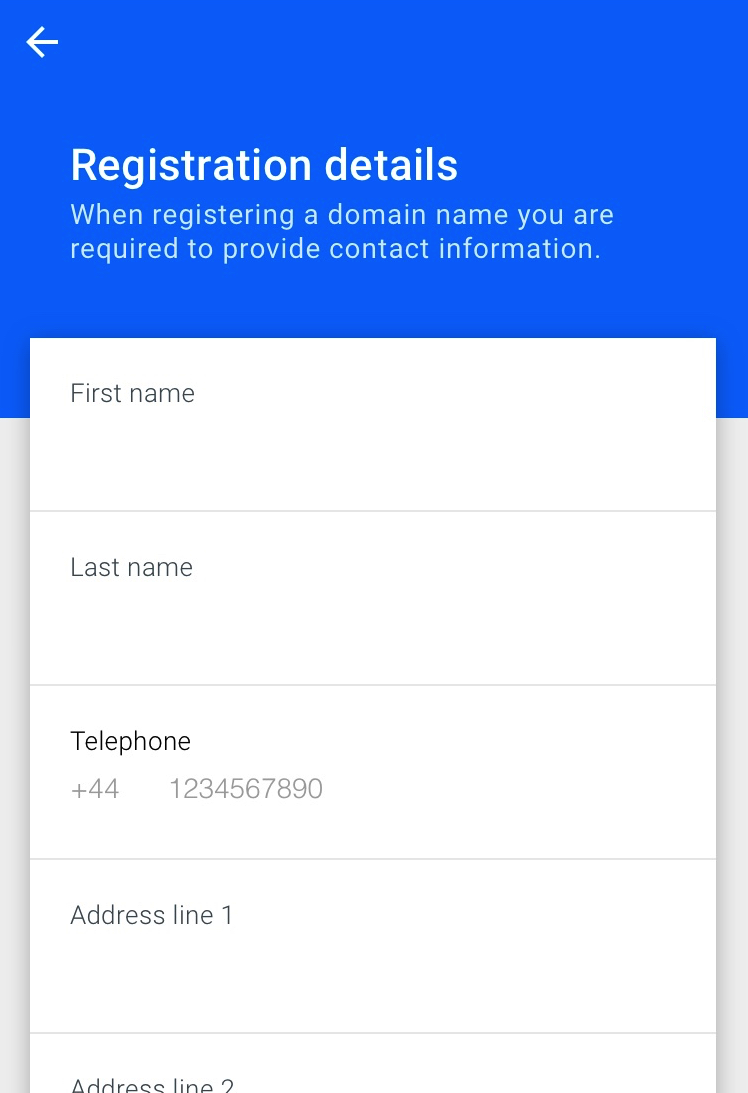 The registration should be completed. Please bear in mind that it might take a few minutes for the domain settings to propagate and for it to start pointing to your website.