There are only 4 mandatory values that are needed to create a new product, and those are:
Product name
Product description
Product image
Price
Of course, there are many others, and we will look at all of those here.
Add a new product
Within the Store app, click on the Products tab. There you'll see, at the top, the red 'Add' icon that you need to click in order to add a new product to your store.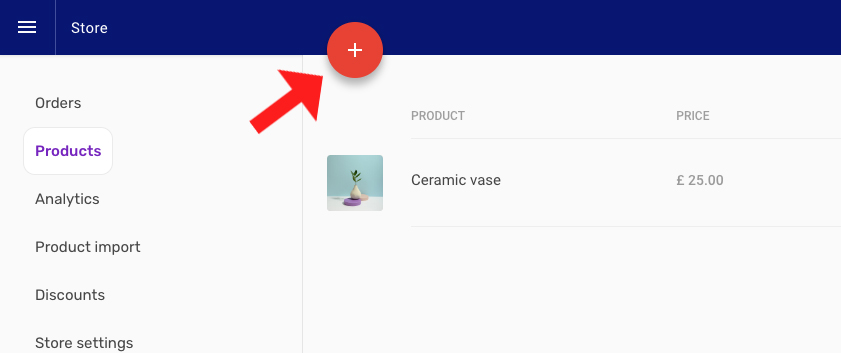 Title and description
A good product title should be short and descriptive, whereas product descriptions can be as detailed as you like.
The product description content can be formatted using the formatting toolbar.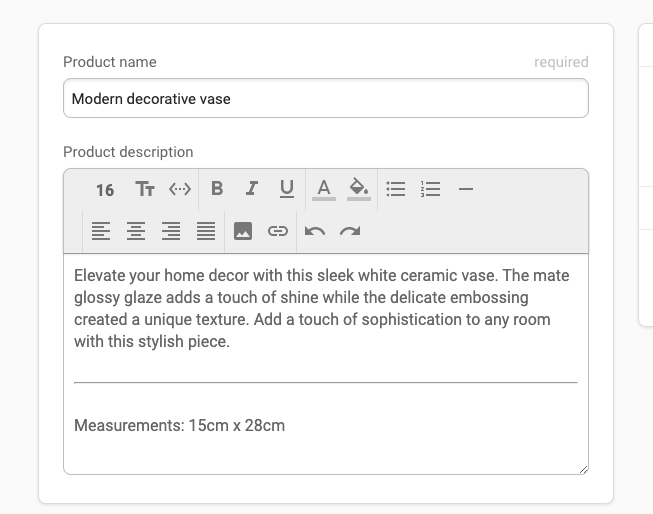 Product description formatting
Adding product images
A product can show one or more images. To add images, press the + button below the Product images heading.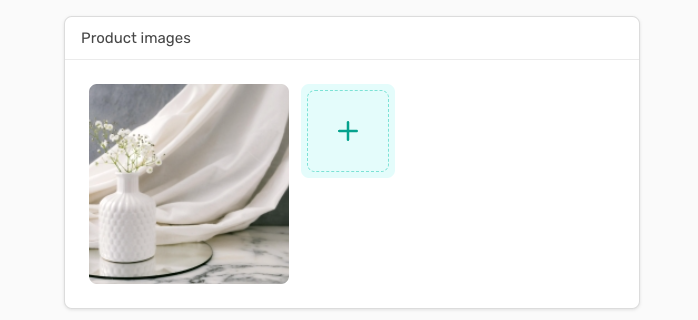 If you upload multiple product images you can choose which one to display as the feature image on your website. To do this:
Hover over the image
When the More button ( ⋮ ) shows up, click on it.
Select Set as feature image.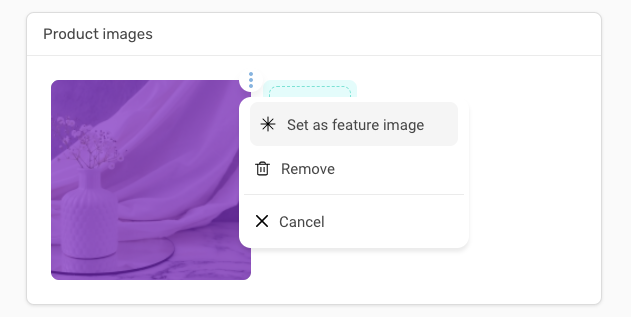 Categories and tags
It's a good idea to add categories and tags to your product to make it easier for your website visitors to find what they are looking for.
This option is located at the top right. It can be filled in or edited at any time.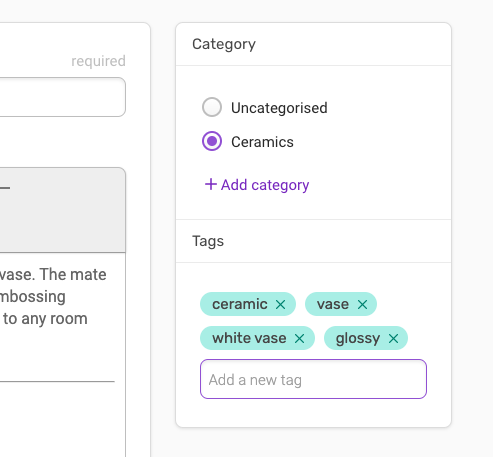 Categories and tags
Setting product options
To complete adding a product:
Set the Price of the product. If the currency is not the one you wish for your store, you can change it by going to Store settings > Currency and formats
If you want to calculate weight-based shipping costs, add the product's weight.

Inventory
You can track inventory for this specific product as an option. You will only need to add your available stock, and the number of units left at which you will be notified by e-mail of the low stock.
Once the product is out of stock, customers will not be able to purchase the product. If you want to allow customers to purchase your product when you run out of stock, enable the box for that purpose in the inventory area.