Choose among the different payment gateway options to start taking payments for orders placed in your store.
First, to access the Store app, click on the main menu icon located at the top left corner of your site builder.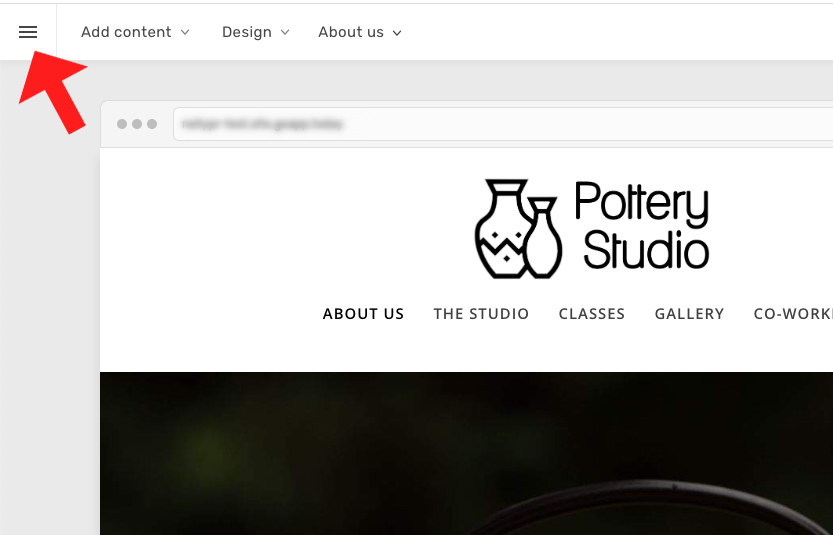 Then click on the Store tab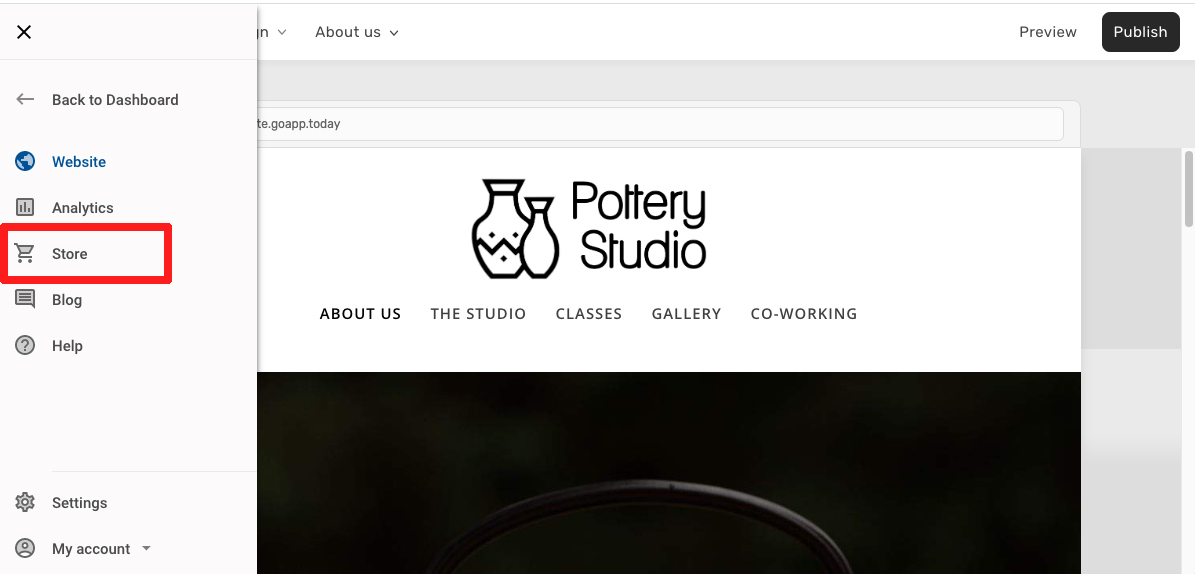 Under Store settings on the left, you will find the Payment tab. Here is where you can enable the different payment providers.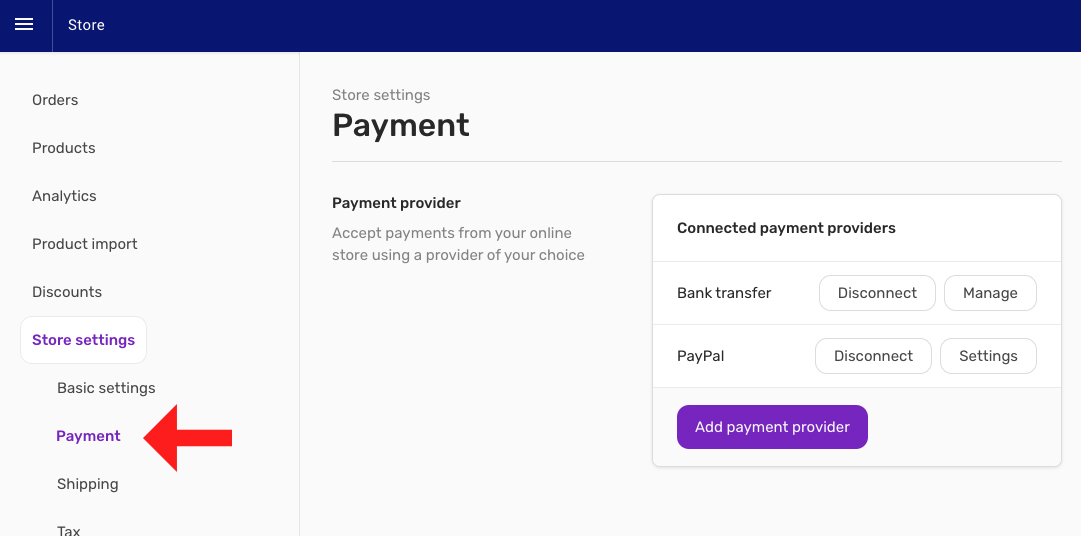 Bank Transfer (Payment on delivery)
Use this payment method if you want your customers to be able to pay you outside of the store application. For example, by paying on delivery or by some other means.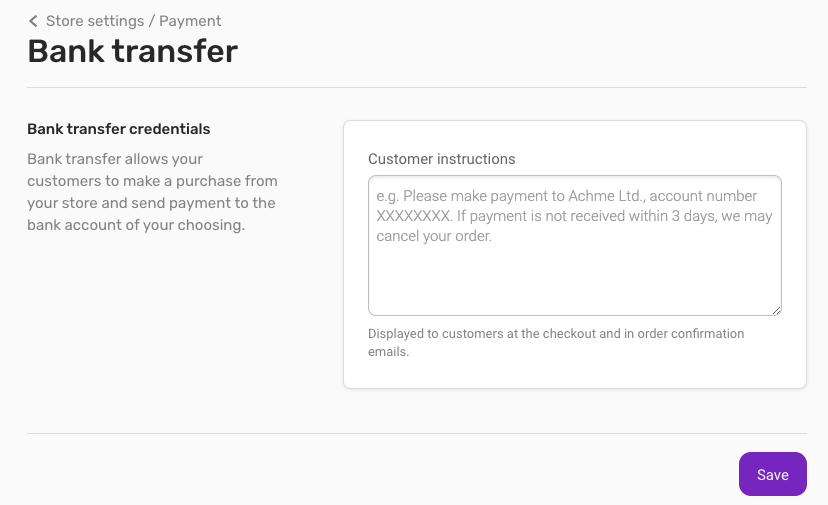 Stripe
Stripe supports payments by using most major credit and debit cards. It is available to customers in Australia, Canada, Ireland, United Kingdom, and the United States.
Find out more at https://stripe.com/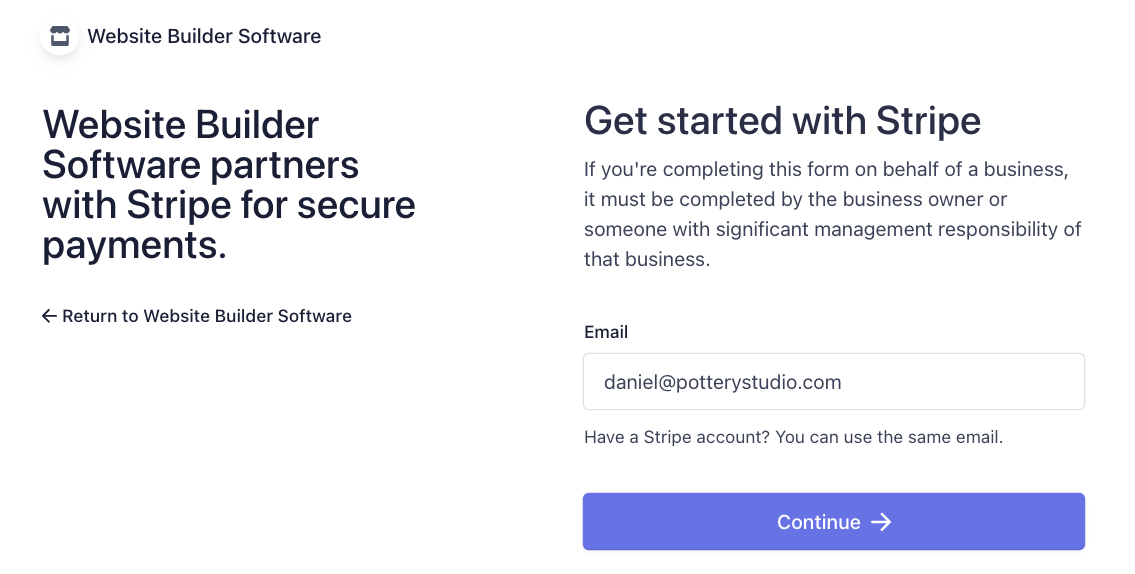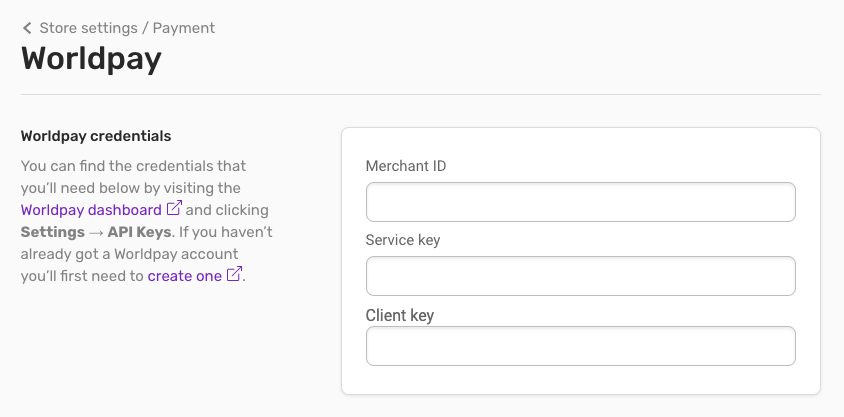 PayPal
Aside from supporting payments from other PayPal accounts, it also accepts payments from credit/ debit cards.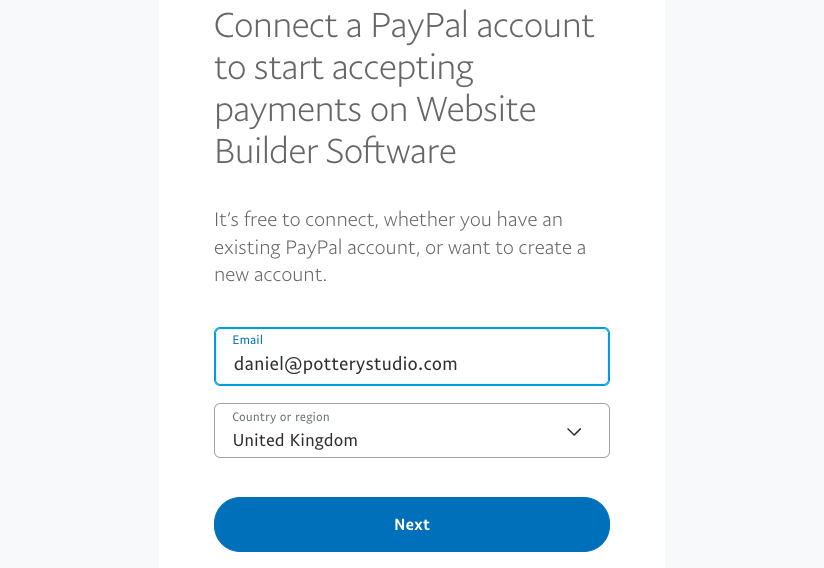 Managing payment methods
You can always disconnect a payment method if it does not suit your business.
For Bank transfers, you can click on 'Manage' to amend the payment instructions
For the rest, you can click on 'Settings' to be taken to that payment gateway dashboard outside of the site builder.